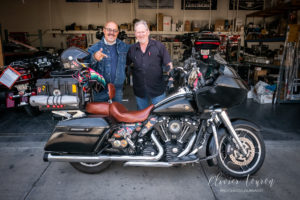 Fin 2020, j'ai rencontré Chris alors qu'il était de passage à Phoenix. Perpétuel...
The profession of photojournalist has the great advantage that it reveals the extraordinary complexity of our world.
The worst, and the best. Since I have been practicing it I have chosen to relate rather the luminous part of this chaos,
the one that encourages the audacity to have the hope that a peaceful human society in harmony with nature, is an accessible dream.
During my travels around the Earth, I have always been able to meet representatives of this standing and voluntary Humanity.
Just like the fantastic diversity of our planet, they are the heart of my photographic stories.
 in Phoenix AZ
 +1 602 810 2197
Photo 
 Moto
Journalism
 to explore
 to live our dreams
 to reach the unreachable star ⭐️
French Freelance Photo-Journalist since 1999
Now in Phoenix, Arizona.
I am driven by the maxim :
'Better to live one's dreams,
than to dream of living'
So I'm doing everything to get there,
and to continue telling the stories of those who share this same passion for living,
all while riding my motorcycle.